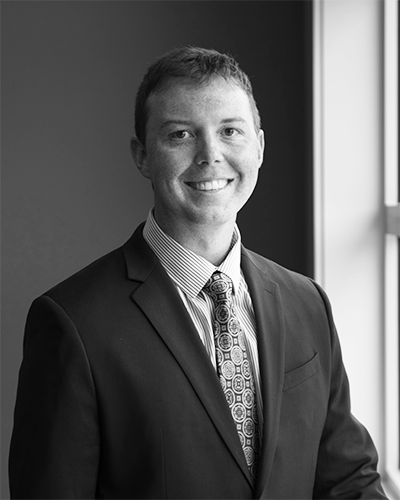 Chase A. Pruitt DDS, MD is a Mayo Clinic trained Oral & Maxillofacial Surgeon who co-founded Omaha Oral Surgery & Council Bluffs Oral Surgery with Dr. Rallis in July of 2016. Prior to this, Dr. Pruitt obtained his medical degree (MD) and his Oral and Maxillofacial Surgery specialist certificate from the Mayo Clinic in Rochester, MN. He also graduated with Highest Distinction from the University of Nebraska Medical Center College of Dentistry.
Dr. Pruitt possesses the finest surgical skills required to deliver world class surgery to patients requiring dental implant surgery and bone grafting prior to dental implant surgery. He also has an expertise in safely removing wisdom teeth while avoiding injury to adjacent vital structures. While at Mayo Clinic, Dr. Pruitt trained under the nation's best Anesthesiology department. This allows him the ability to administer Intravenous (IV) sedation to healthy and medically compromised patients in the safest and most pain free way possible.
In Dr. Pruitt's short time here, he and Dr. Rallis have developed the most efficient and accurate delivery of guided dental implant surgery anywhere in the world. In addition to the care offered to the Omaha and surrounding communities, he has now cared for patients nationwide, including New York, Virginia, South Dakota, Wyoming, and Arizona. Patients who choose to have their care from Omaha Oral Surgery & Council Bluffs Oral Surgery can trust our surgeons have full control of their guided dental implant surgical outcome as Drs. Pruitt and Rallis digitally design the implant placement, 3D print the surgical guide, and perform the surgery all within our state-of-the-art facilities in Omaha and Council Bluffs.
We look forward to the opportunity to care for you and can assure you that we make every effort to provide you with the best care that could possibly be delivered.
CREDENTIALS
Surgical Residency 
Mayo Clinic Hospital
Dental Degree
University of Nebraska Medical Center
Medical Degree, MD
Mayo Medical School