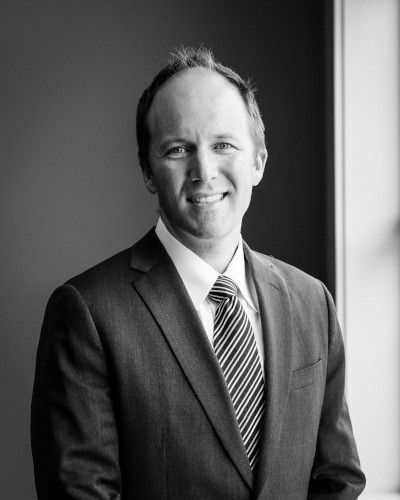 If there is one thing to know about Dr. David Rallis, it is that he is passionate about patients receiving first-rate care at Omaha Oral Surgery & Council Bluffs Oral Surgery. A true husker at heart, Dr. Rallis attended the University of Nebraska Medical Center College of Dentistry, graduating at the top of his class. Dr. Rallis completed medical school and his six-year residency at the Mayo Clinic in June 2010. 
Dr. Rallis has been practicing in the Lincoln community for the past 7 years as well as the Omaha area for the last 4 years, taking tremendous pride in his work. For him, it is genuinely rewarding to meet with a patient who may be experiencing pre-procedure anxiousness, guide them through their visit, and see them surprised by how easy the entire experience truly is.
He takes great satisfaction in seeing the positive impact our office makes for each of their patients and would like future patients to know they are in best hands with his fellow surgeons and him.
CREDENTIALS
Surgical Residency 
Mayo Clinic Hospital
Dental Degree
University of Nebraska Medical Center
Medical Degree, MD
Mayo Medical School