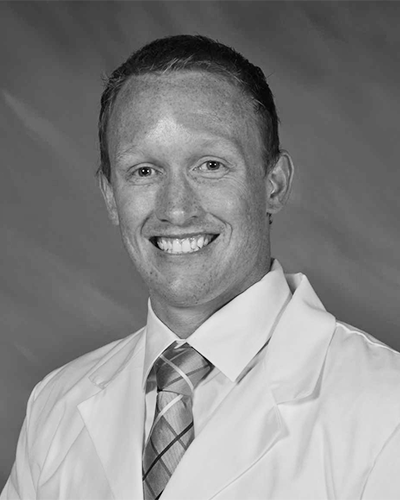 Dr. Jonathan McCabe is the newest member of the Omaha Oral Surgery team and is eager to share his passion for delivering exceptional patient care and providing the ideal patient experience. He is dedicated to the needs of each individual patient and takes great satisfaction in leading nervous patients comfortably through their oral surgery encounters.
Dr. McCabe is native to the Midwest, for he was born and raised in Minnesota where he graduated at the top of class in Mechanical Engineering from Minnesota State University. He completed training in dentistry and graduated with honors from the University of Nevada, Las Vegas, School of Dental Medicine. Dr. McCabe went on to complete a six-year oral and maxillofacial residency at the University of Florida Jacksonville campus. He also earned his Medical Doctorate (MD) and completed one year of General Surgery training at the University of Florida College of Medicine. He is excited to join the Omaha Oral Surgery team with his wife, Brittany, and their baby girl, Gabrielle, to serve and care for the residents of the surrounding community. 
Dr. McCabe is a board-eligible member of the American Association of Oral and Maxillofacial Surgeons (AAOMS) and is also a member of the American College of Oral and Maxillofacial Surgeons (ACOMS) and the American Dental Society of Anesthesiology (ADSA). His passion lies in the areas of dental implant reconstruction including zygomatic implants, dentoalveolar surgery and impacted teeth, bone and tissue grafting, anesthesia and sedation, complete facial trauma and reconstruction, benign and malignant pathology of the head and neck.
CREDENTIALS
Surgical Residency 
University of Florida College of Medicine
 
Dental Degree
University of Nevada, Las Vegas, School of Dental Medicine
Medical Degree, MD
University of Florida College of Medicine