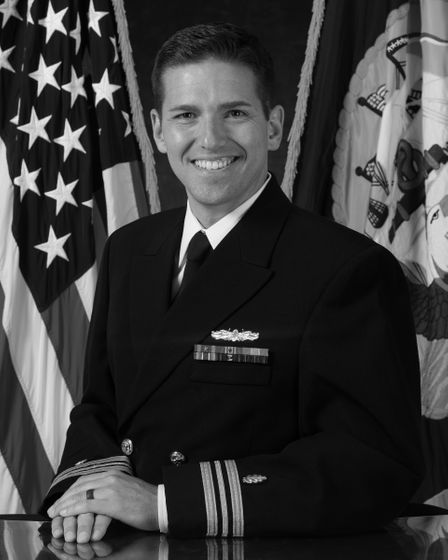 James O'Brien, DDS is returning home to the good life after a prestigious career as an oral surgeon in the United States Navy.  As a born-and-raised Nebraskan, Dr. O'Brien takes pride in providing you the meticulous care his sound surgical technique affords, rooted in attention to detail and a tireless work ethic.  After Dr. O'Brien attained his Dental Degree from the University of Nebraska Medical Center he followed his heart to the United States Navy.  Dr. O'Brien was selected for training in Oral & Maxillofacial Surgery alongside some of America's best and brightest at Naval Medical Center Portsmouth in Virginia.  He was named Resident of the Year, earned the highest in-service training score of any resident in his highly competitive program, and concluded his studies as Chief Resident.  His mentors include some of the most prestigious and respected practitioners within the field of oral surgery.
Dr. O'Brien is a board certified Diplomate of the American Board of Oral and Maxillofacial Surgery.  He has been rigorously trained and vetted by his peers in the full scope of oral surgery, however he maintains the single most important aspect of the patient-care experience is that you are guided into having a truly thorough understanding of their treatment and that ALL their questions are answered before, during and after any procedure.  Within his specialty, Dr. O'Brien's primary focus is providing safe, efficient, pain-free dental extractions, complex bone grafting/augmentations, and implant rehabilitation of your smile.  His education, experience, and love for oral surgery ensure you will receive exceptionally safe, comfortable, and predictably successful care.
Dr. O'Brien's career as an oral surgeon began on an aircraft carrier, the USS HARRY S. TRUMAN (CVN75), where he was the sole oral surgeon onboard and responsible for the care of over 5000 service members at sea.  He has since served at Naval Health Clinic Hawaii in Pearl Harbor as well as with the Marines at Marine Corp Base Hawaii in Kaneohe Bay.  Dr. O'Brien has a passion for teaching.  Having been an associate staff surgeon at both Naval Medical Center Portsmouth and Tripler Army Medical Center's oral surgery residencies he prides himself on his education and what he now provides to the dental community.
Dr. O'Brien takes pride and satisfaction in having served our country for over 11 years, but more so in having been entrusted to care for those who serve.  As Dr. O'Brien now follows his heart home to Nebraska, he looks forward to working with this fantastic team at our Omaha and Council Bluffs offices.  He is honored to now earn the opportunity to take exceptional care of you. 
CREDENTIALS
Surgical Residency 
Naval Medical Center Portsmouth
Dental Degree
University of Nebraska Medical Center